WNA Resort Opening
Posted

2022/06/09 (JST)
June 08, 2022 (PDT)
09 June 2022 (BST)
09 June 2022 (AEST)
09. Juni 2022 (CEST)
09 Jun. 2022 (CEST)
09 Juin 2022 (CEST)
09 Giu. 2022 (CEST)
2022/06/09 (HKT)
2022/06/09 (HKT)
2022/06/09 (KST)

Updated

2022/06/09 (JST)
June 08, 2022 (PDT)
09 June 2022 (BST)
09 June 2022 (AEST)
09. Juni 2022 (CEST)
09 Jun. 2022 (CEST)
09 Juin 2022 (CEST)
09 Giu. 2022 (CEST)
2022/06/09 (HKT)
2022/06/09 (HKT)
2022/06/09 (KST)
Thank you for playing Ninjala.
WNA Resort is finally opening in Season 10!
The WNA Resort will always be open for visits, and there's also The Goddess's Fountain where a special surprise awaits when you toss in Ninja Medals!
Come get into the vacationing spirit by organizing a party, or just using emotes together!
We hope you enjoy the WNA Resort!
New Activity: The Goddess's Fountain
The Goddess's Fountain is a new activity that has been added to the WNA Resort!
Voice Chat Function
A feature that will allow you to voice chat with party members will be added in Season 10.
Not to mention that it can also be used in the WNA Resort!
Let's all have fun together!
Playing WNA Resort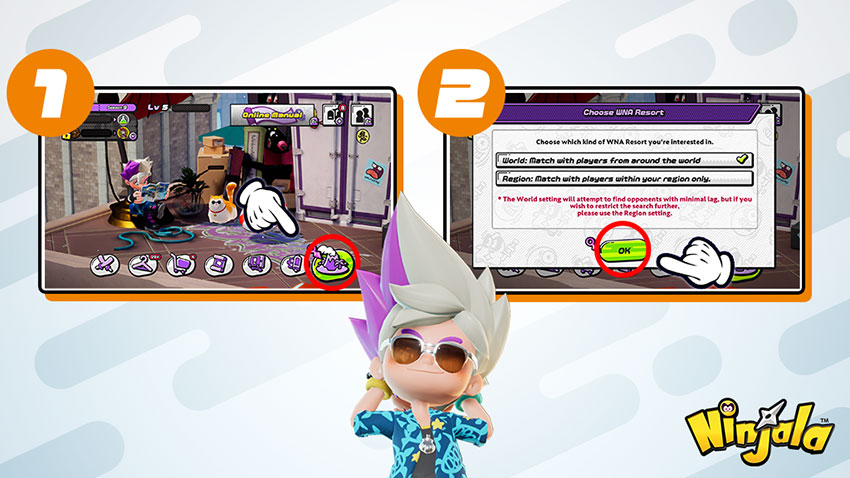 * Event period and contents may be subject to change without notice.
We hope you continue to enjoy Ninjala!