WNA Resort: The Goddess's Fountain
Posted

2022/06/09 (JST)
June 08, 2022 (PDT)
09 June 2022 (BST)
09 June 2022 (AEST)
09. Juni 2022 (CEST)
09 Jun. 2022 (CEST)
09 Juin 2022 (CEST)
09 Giu. 2022 (CEST)
2022/06/09 (HKT)
2022/06/09 (HKT)
2022/06/09 (KST)

Updated

2022/06/09 (JST)
June 08, 2022 (PDT)
09 June 2022 (BST)
09 June 2022 (AEST)
09. Juni 2022 (CEST)
09 Jun. 2022 (CEST)
09 Juin 2022 (CEST)
09 Giu. 2022 (CEST)
2022/06/09 (HKT)
2022/06/09 (HKT)
2022/06/09 (KST)
Thank you for playing Ninjala.
The Goddess's Fountain has been added to the Visual Lobby WNA Resort!
Will something good happen if you toss in Bronze Medals and make a wish...!?
How to Use the Goddess's Fountain
How to Find the Goddess's Fountain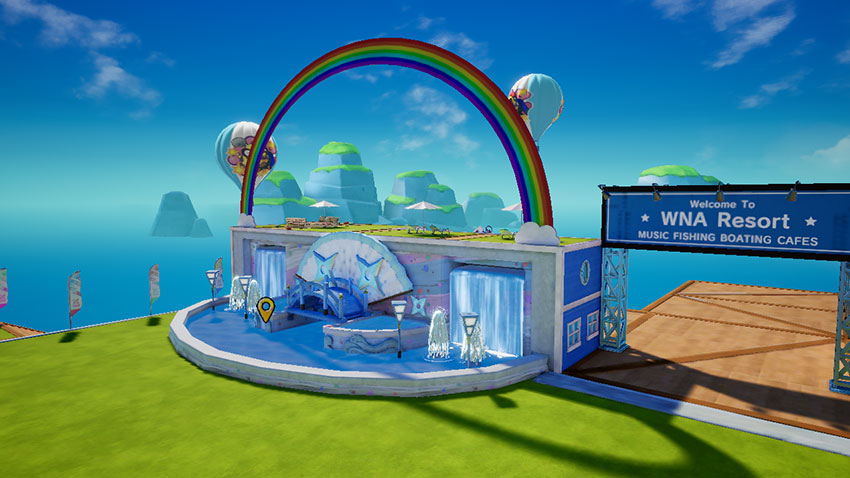 There's a new activity in the square in front of the stage!
Things you can do in the Goddess's Fountain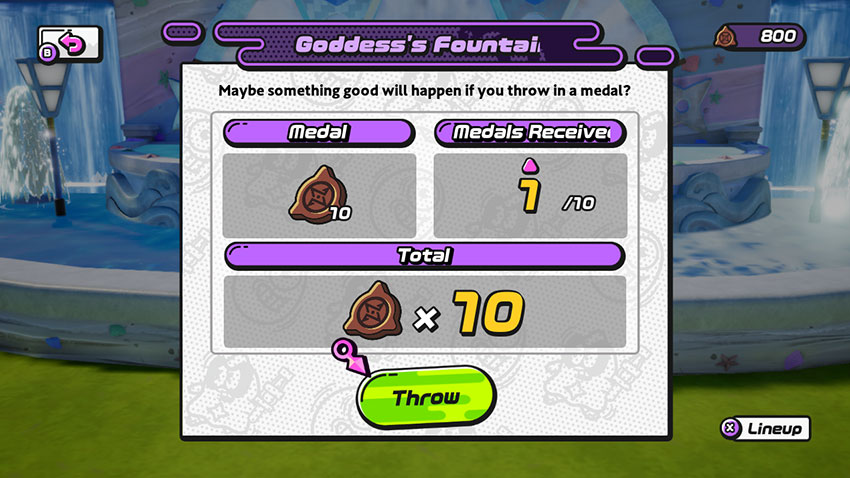 Toss in Bronze Medals
If you toss in Bronze Medals, you can obtain items.

It normally costs 10 Bronze Medals to use the fountain once.
You can only toss in Bronze Medals up to 10 times in 1 day.
*The number of Bronze Medals required and the number of times you can toss may change during events etc.

You will recover all of your daily tosses at the following time.

United States: 7:00 p.m. (PDT)
Japan: 11:00 a.m. (JST)
United Kingdom: 2:00 a.m. (GMT)
Australia: 12:00 p.m. (AEST)
France: 4:00 a.m. (CEST)
Spain: 4:00 a.m. (CEST)
Germany: 4:00 a.m. (CEST)
Italy: 4:00 a.m. (CEST)
South Korea: 11:00 a.m. (KST)
Asia: 10:00 a.m. (HKT)
Check out the lineup!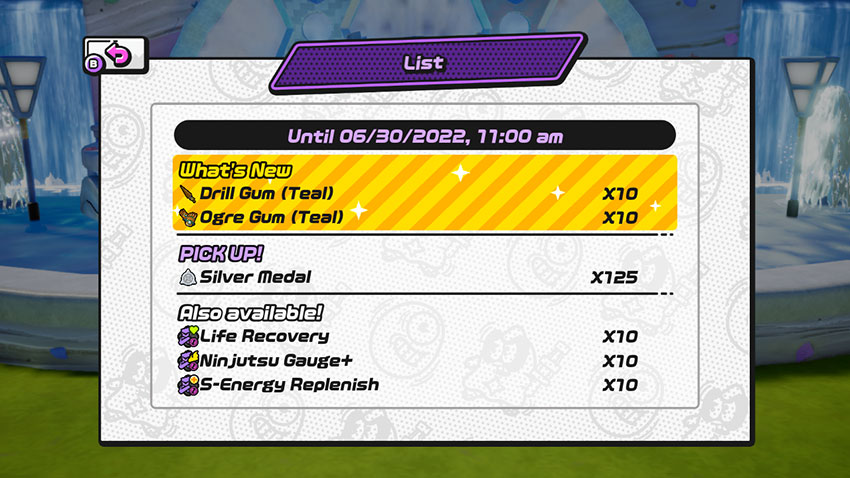 You can check the featured items in the lineup.
The lineup changes every week, so keep an eye on it!
Featured Items
There's even Ninja-Gum that you can only get from the Goddess's Fountain!
Here's a few of them!
| IPPON Gum (Beach) | Carpet Gum (Teal) | Bird Gum (Teal) |
| --- | --- | --- |
| | | |
Gumchi of the Fountain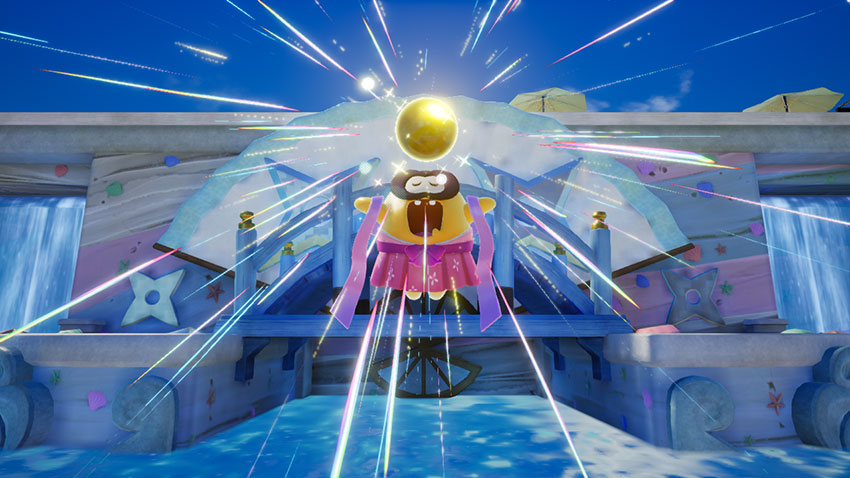 A goddess who sometimes appears from the fountain.
It may just look like Gumchi in a costume, but Gumchi of the Fountain insists that they are different people.

If Gumchi of the Fountain appears, it might be easier to get good stuff!?
EXP Bonus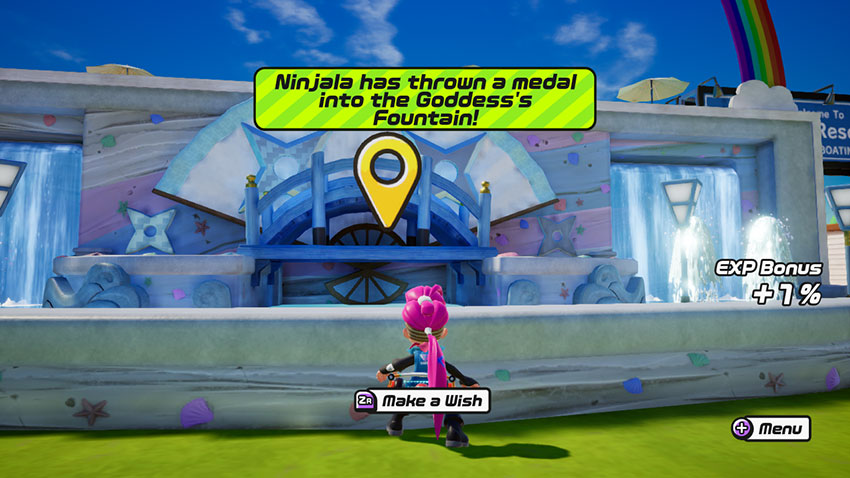 Toss medals into the Goddess's Fountain to get an EXP Bonus in your next battle!
 Each time you toss medals in, you'll get a 1% bonus, up to 10%!
 This bonus applies to all players in the same WNA Resort.
 *The EXP Bonus will end once you enter a battle or if you leave the WNA Resort.
* Event period and contents may be subject to change without notice.
We hope you continue to enjoy Ninjala!