Ninjala Story Pack: Chapter Four
Posted

2023/04/27 (JST)
Apr. 27, 2023 (PDT)
27 Apr. 2023 (BST)
27 Apr. 2023 (AEST)
27. Apr. 2023 (CEST)
27 Abr. 2023 (CEST)
27 Avril 2023 (CEST)
27 Apr. 2023 (CEST)
2023/04/27 (HKT)
2023/04/27 (HKT)
2023/04/27 (KST)

Updated

2023/04/27 (JST)
Apr. 27, 2023 (PDT)
27 Apr. 2023 (BST)
27 Apr. 2023 (AEST)
27. Apr. 2023 (CEST)
27 Abr. 2023 (CEST)
27 Avril 2023 (CEST)
27 Apr. 2023 (CEST)
2023/04/27 (HKT)
2023/04/27 (HKT)
2023/04/27 (KST)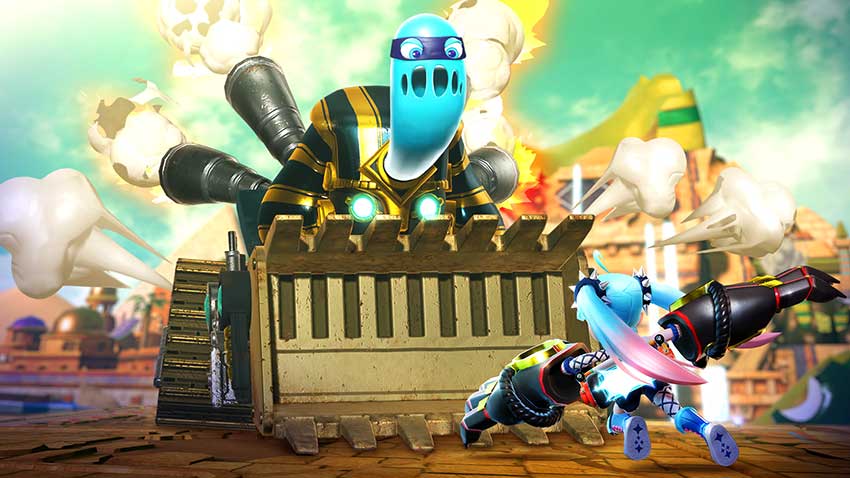 Thank you for playing Ninjala.
Today, we'd like to bring you info on Chapter Four of the Ninjala Story Pack!

The Ninjala Story Pack is additional content for solo play that allows you to immerse yourself deeper in the world of Ninjala.
*You can also access this content in offline mode.

In Chapter Four, Lucy takes the stage as our main protagonist!
Clear the Story Pack to get exclusive avatar items!
Chapter Four: Story Overview
Leonard suddenly appears before Genryusai with reports of treasure deep within the ancient ruins of Sphinx Valley.
Just around the corner, three young ninja eavesdrop on their conversation...
Join Kappei, Van, and Lucy as they race to Sphinx Valley to claim the treasure first!
But can this chaotic trio overcome the series of dangerous traps and enemies as they run deeper into the ancient ruins?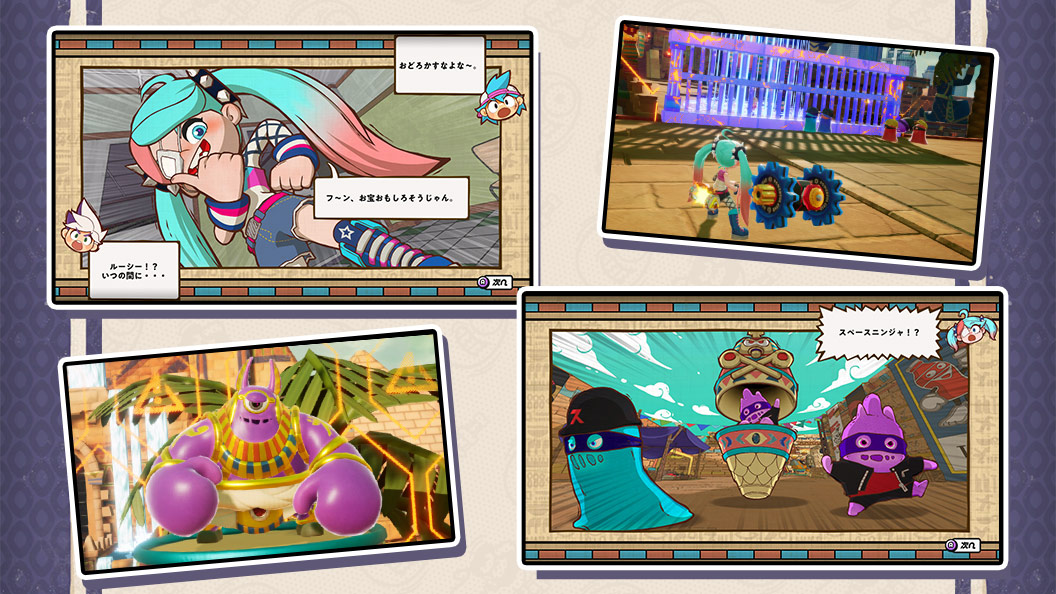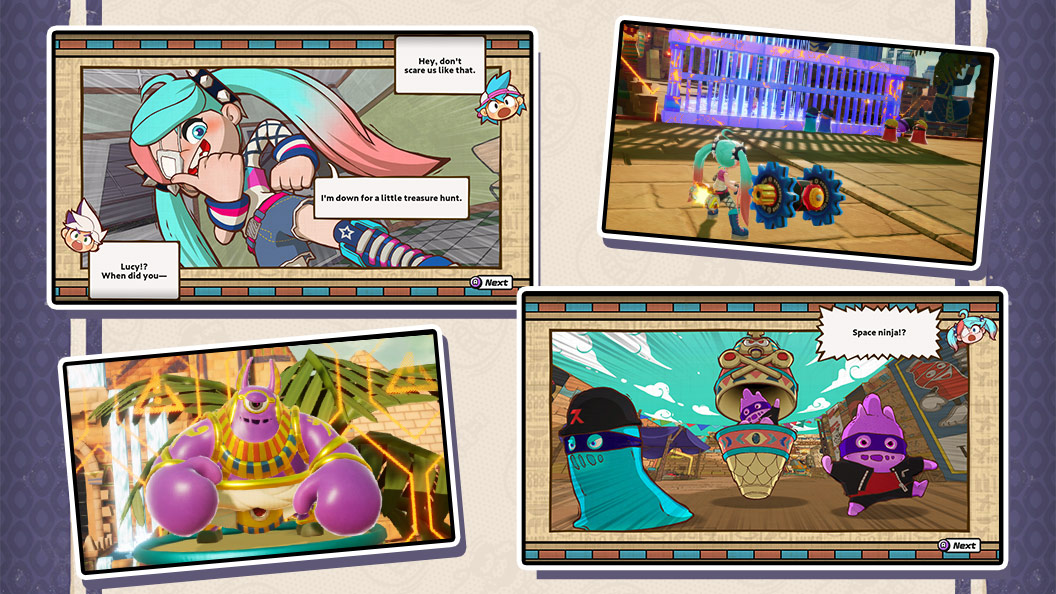 The protagonist of Chapter Four is Lucy!
Lucy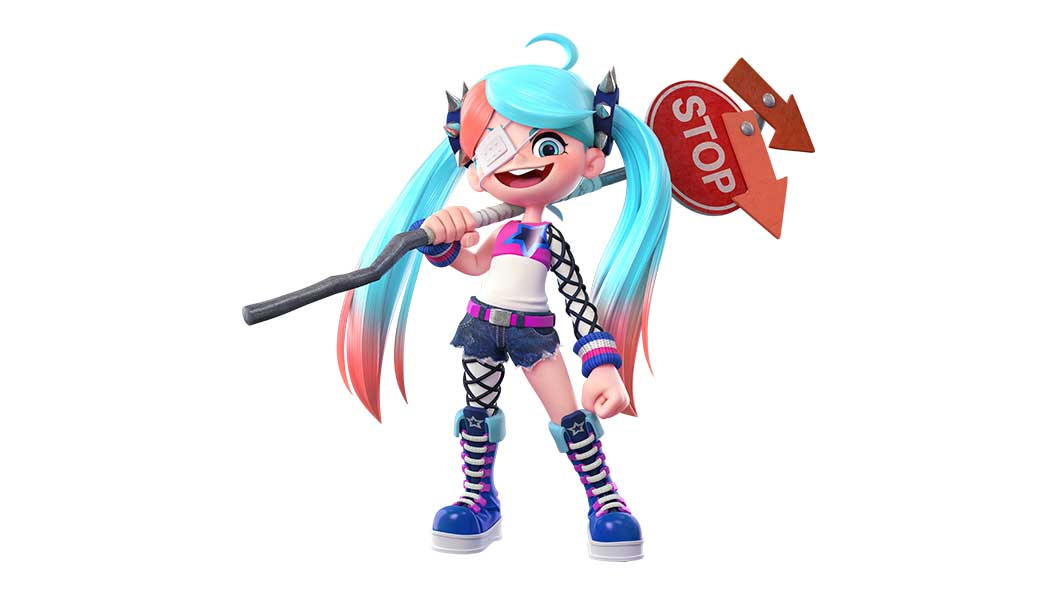 A young girl who has long concealed her hidden talent. After a traumatic event caused her to shut herself out from the world, she entered WNA Training School at her mother's request.
What rewards can I get in Chapter Four...!?
Complete all episodes in normal mode: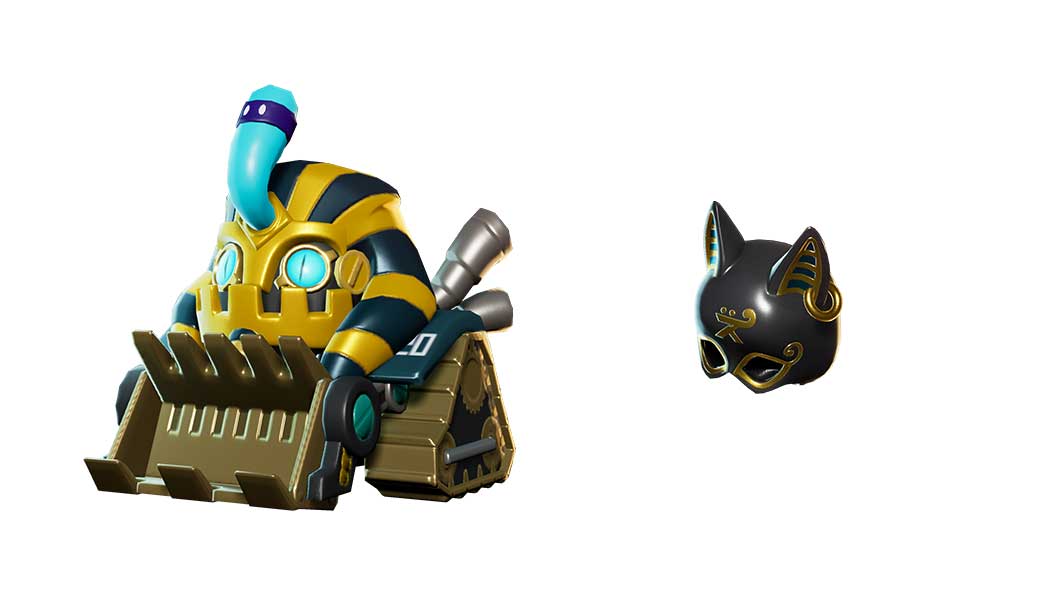 Complete all episodes with gold: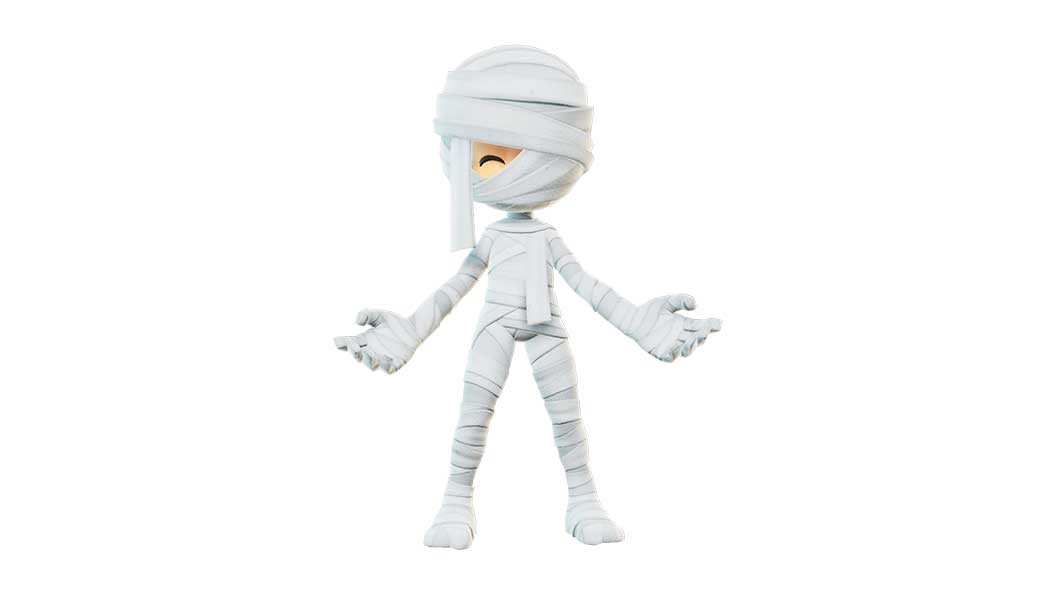 Here's how to Purchase Ninjala Story Packs!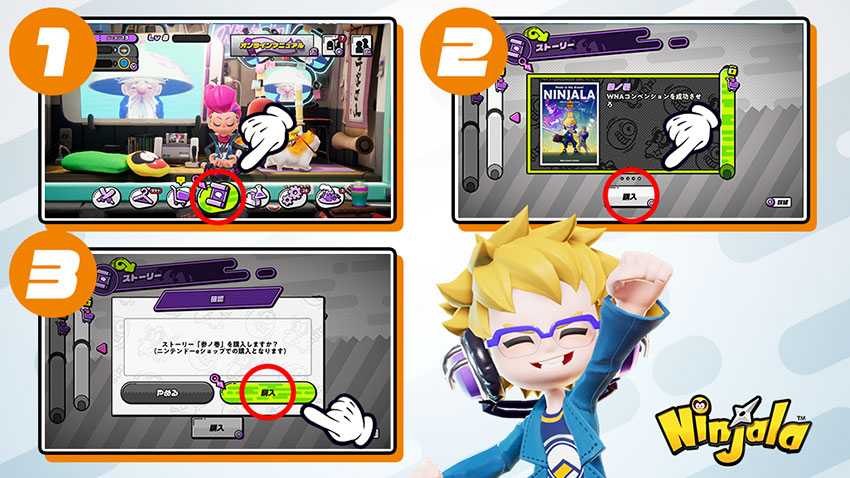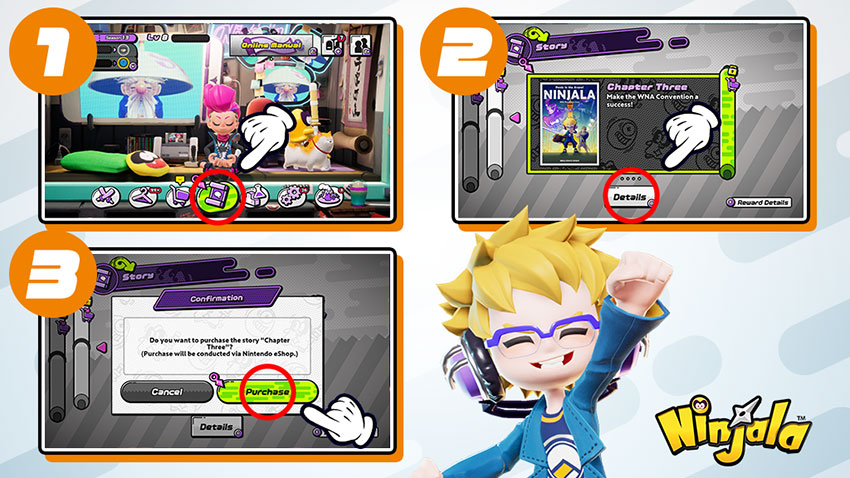 You can choose Ninjala Story Packs to purchase by going to Base → Story.
*To play the Ninjala Story Pack, you must have the Ninjala main game installed.
*You can enjoy the Ninjala Story Pack even if you haven't completed previous chapters.

*Event period and contents may be subject to change without notice.
Thank you for your support, and we hope that you continue to enjoy Ninjala.